RickRhodes Fashion is confirmed to showcase his exclusive collection at the highly-anticipated Black Beauty Expo' 22 in Atlanta, Georgia.
Black Beauty Expo 2022 will take place Sunday, February 6th from 10 am to 6 pm at the Georgia International Convention Center. The expo will feature over 100 vendors, classes, competitions and fashion shows, including top fashion designers.
Rhodes is one of 15 incredible designers, along with 80 beautiful models who will participate in person at the beauty expo. These incredible talents are coming from various States.
There will also be on-hand at the event to share their knowledge, 13 top educators: Kevin Kirk, Dr. Prenik, Mavis Peaks, Aubri Ebony, Hana Ali, Justin Kace, Candra Ward, Daryl Farrell, Malaika Cooper, Chris Noble, Dave Ray, Corey Paul and Sareena Beasley.
RICKRHODES FASHION has been featured in the following publications:
Experience the number one show for Black creative entrepreneurs in the hair, fashion, photography, modeling and makeup industry.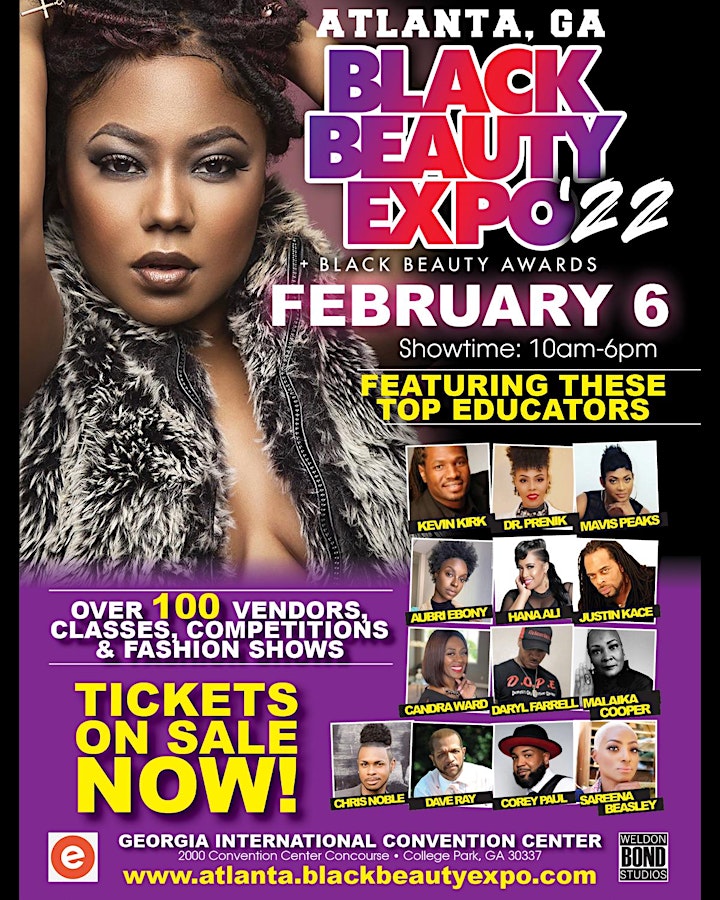 For additional information about Black Beauty Expo, 
click here
About RICKRHODES
Rhodes understands the exclusive tastes, with each piece uniquely created for clients who want to be without comparison. His latest creative examples of works of art, have been worn by the beautiful radio host "MichelleAyy "of B103.9 – Big Mama and the Wild Bunch and gospel artist Loudia Laviollete.
RICKRHODES pieces compliment the petite or curvy, tall or thin. Each piece accentuates the bodies beauty, but also complimenting their style. He has been featured in various Fashion events, as well as fashion shows all over Florida. As a Small Business Advocate, along with his co-host Oron Harris, founder of Cons2Dons, host of Small Business Roundtable's in multiple cities, they are both on a mission to educate local upstarts. Please look for Small Business Roundtable coming to Naples and Lakeland, Florida, Atlanta, and Washington, DC.
RICKRHODES FASHION is now available to the general public, along with limited custom fitting time slots available for the next 90 days. When ask to share a few words about his participation at Black Beauty Expo, Rhodes said, "I am looking forward to giving a one-of-a-kind experience showing of his special collection." He adds, "I am grateful for this opportunity from the legend and award-winning international designer Mr. Carlyle E. Williams, the fashion show coordinator to participate in the Black Beauty Expo 22."